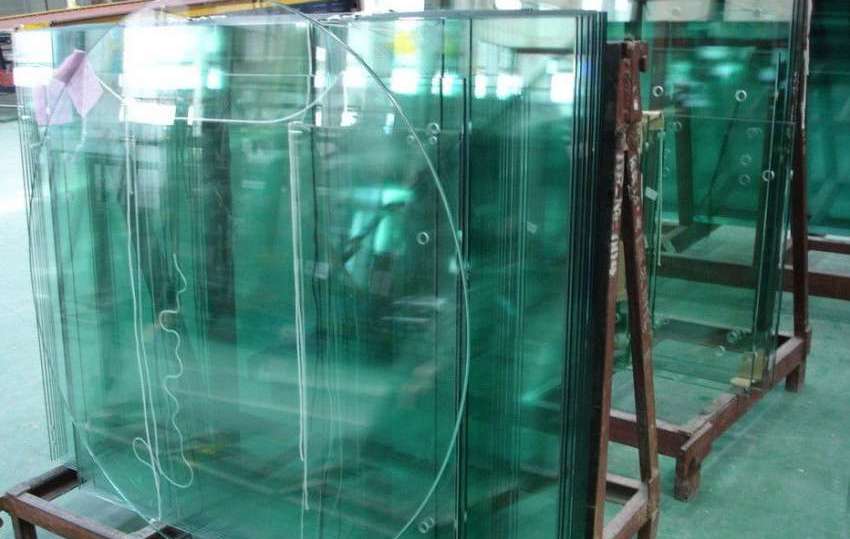 Our glass fabrication services include glass heat strengthening. Heat strengthened glass is similar in some ways to the process that produces tempered glass. The major difference is that the cooling process for heat-strengthened glass is done at a much slower pace.
Heat strengthened glass is also known as annealed glass. Another major difference between annealed and tempered glass is that annealed glass undergoes lower levels of surface compression. This is mainly because it has a lower cooling quench. It is brought under 6000 to 9000 psi while tempered glass undergoes a surface compression of about 11000 to 20000 psi.
Heat strengthened glass also has twice the mechanical strength of tempered glass. When it breaks, it forms significantly large pieces. Tempered glass, however, fractures into small fragments whenever it is broken. This feature enables the heat-strengthened glass to stay in position after breaking. Moreover, heat strengthened glass has high thermal strength just as toughened glass does. Besides its high thermal strength, the glass is also resistant to thermal stress breakage that results from reflective, high performance tinted, and Insulating Glass Units.
Heat Strengthened Glass is the best option for people working with laminated glass. This is because it produces a stronger adhesive force between layers than toughened glass. The increased adhesion results from the fact that heat-strengthened glass tends to have a flat surface that also minimizes optical distortion when used to make outward appearances. Moreover, it has excellent breakage characteristics that help to avoid collapse. Heat Strengthened Glass also delivers resistance to thermal breakage. With a strengthened glass, the probability of nickel sulfide inclusions inducing spontaneous breakages is nil.
Due to its unique attributes, heat strengthened glass has many applications in the construction industry. For instance, contemporary home designs may utilize the glass for decorative purposes. However, Heat Strengthened Glass might not be ideal in some situations. Such instances include where there are higher strength requirements, where safety glass is required in human impact safety situations, and for mechanical fixing. In such situations, we advise our clients to use tempered glass.