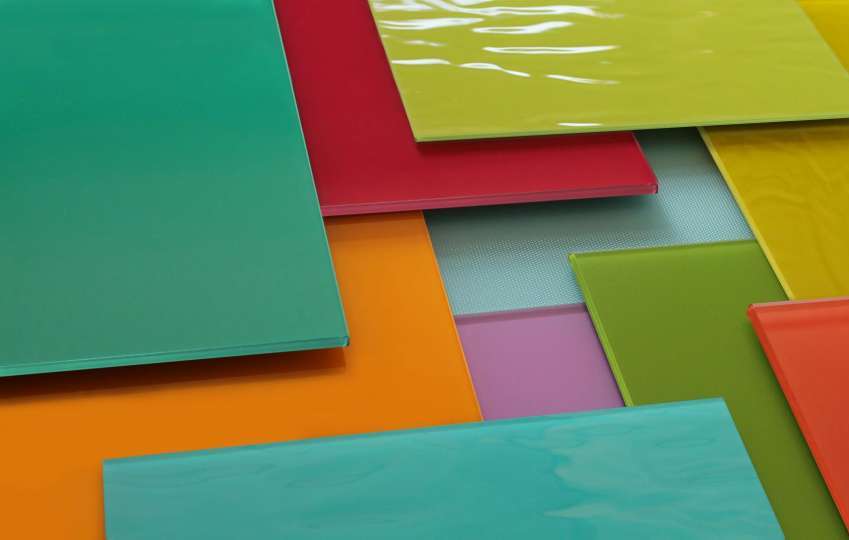 We provide a wide array of painted glass that helps you glam your home. If you are looking for a modern interior design material, painted glass is the way to go. Moreover, you can use it to create the illusion of space and to give more light to your home or commercial premises.
You are guaranteed to enjoy:
A stylish look that suits a modern lifestyle
Easy to clean surfaces that are stain resistant
Your rooms looking more spacious
Reflective surfaces that brighten your room
Sturdy and long-lasting material for your surfaces
Heat resistant kitchen surfaces
How we do it
The most common technique we employ is back painting. We paint the back of the glass with a specialized paint that allows you to see the colour through the glass. The glass is then installed onto the desired surface depending on your requirements. This provides a spectacular backsplash once installed.
We start by selecting the glass to paint based on your specifications. You will also choose the colour you desire the glass to have. The paint is then applied onto the back of the glass and dried.
You can spice things up by partitioning the glass into several colors or choosing a design to be painted onto the glass.
Painted glass is a more stylish alternative to tiles and stainless steel for your surfaces. Due to its wide variety of colours, you are sure to be highly satisfied with these products.
Our glass products are designed to suit several surfaces in your house such as walls and counters giving your house a clean look that you will adore. Bathrooms, bedrooms, kitchens, and living rooms all benefit from these glass products giving your entire house a unique look and a style befitting your personal taste and preference.
Your office can also enjoy the benefits of the back painted glass as they are used as markerboards and dry erase boards for day to day office planning, briefings, and meetings. The simplicity in the cleaning of these products makes them a must-have in every office. Painted glass walls are also an improvement in the working environment and living spaces.